You can also get great cannabis seeds in Graz at incredibly low prices directly from the vending machine. At Leonhardstr. 30 in Graz (right next to the University of Arts) we offer thirty different feminised strains at the best price, 24 hours a day, 7 days a week.
The perfectly air-conditioned cannabis machine offers you different strains for indoors and outdoors - of course there is also a small selection of automatic cannabis seeds. We offer the best price/performance ratio in Styria, each package costs only an unbelievable EUR 20,--.
Really high-quality feminised seeds of the best quality at a real low-budget price - it simply doesn't get any better than that!
The vending machine contains the following varieties with five feminised seeds per pack:
Blackberry

Banana Punch

Blue Dream

Bruce Banner

Californian Orange

Cinderella 99

Enemy of the State

Gorilla Candy

Grand Daddy Purple

Grape Ape

Grapefruit Diesel

Hammerhead

Jilly Bean

Lemonator

Northern Lights

Pineapple Thai

Purple Banana

Purple Thai

Rainbow Cake

Red Bullz

Sour Diesel

Tropical Cookies




Black Cherry Automatic

Do-Si-Dos Automatic

French Macaron Automatic

Gelato Automatic

MK-Ultra Automatic

New York City Diesel Automatic

Tropicana Automatic

White Widow Automatic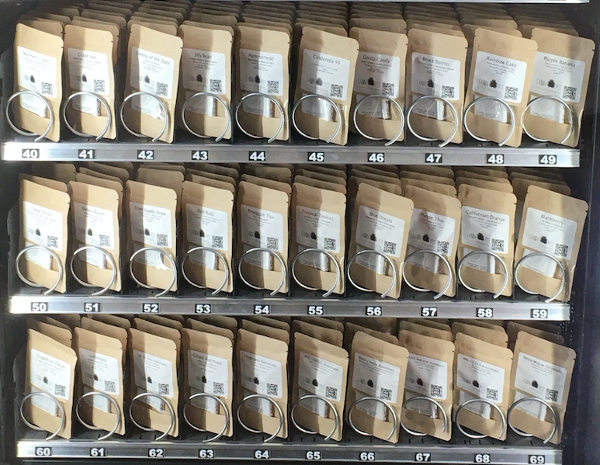 First pay your order and after that you can pick up the cannabisseeds in Graz at the enterprise Sinth.

ATTENTION: please wait for our email-confirmation after your payment because we will inform you when you can pick up the cannabisseeds! Bye the way you can also buy some great Absinthes when you visit Graz for picking up the seeds. Sinth is THE specialist for vermouth, you can be sure to get some great spirits, spoons and more things.
Francois Guy Absinth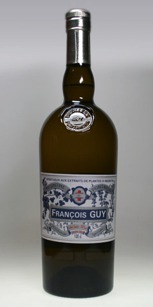 Generally speaking, every absinthe should bring out some flavour of vermouth. Unfortunately this is not always the case. People who seek the taste of freshly grated vermouth leaves in their absinthe will definitely enjoy Francois Guy. The name "absinthe" in this case really meets the taste and smell of its corresponding plant. Francois Guy is one of the authentic absinthe-varieties as have been produced in the past, following traditional recipes. This absinthe contains high amounts of thujone and is an absolute must for the true absinthe-lover!
Due to its high-quality production Segarra is one of Spain's best absinthe variations. Word about its exceptionally good taste got around quickly and agrees with the company's motto: Quality before quantity. Segarra is distilled in very small quantities, which leads to its being out of stock in no time. A master class absinthe with a well-balanced herbal note; it is slightly malty with a touch of anise.