Feminized marijuana seeds
Of course you can order feminized marihuana seeds here at Cannapot - we offer cannabis varieties from many manufacturers. In the Cannapot hemp shop you will find autoflowering seeds, CBD seeds, outdoor cannabisseeds and various hemp seeds in feminized form from well-known breeders as well as from small, as yet unknown producers.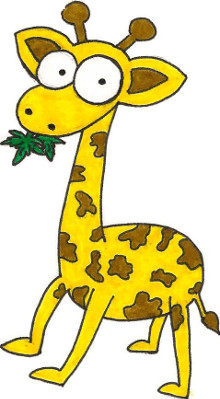 Since the purchase of cannabis seeds is legal in many countries, more and more people are buying leading-edge seeds. Feminized marijuana seeds are highly recommended for beginners and expertes, with these seeds you can be sure that you nearly have only female plants in your garden - 99% of the plants from these seeds, are female. As the first seed bank, Dutch Passion determined feminized marihuana seeds in the early 1990s that the ambitious grower does not have any unwanted plants in his garden.
In addition to Dutch passion, the breeder Paradise Seeds is one of the most successful producers, Paradise was founded in 1994 by Luc Krol and immediately focused on developing female seeds. Paradise Seeds offers a large selection of varieties for beginners and experts! You also should not forget the famous team of Greenhouse Seeds – in the early days the had regular and fem seeds but now they onle produced female weedseeds.
Fast Bud Genetics also has a large range and and a lot of varieties, this breeder is specialized in producing automatic feminized weedseeds – only automatic strains are sold by Fast Bud Genetics!

How to see if your plant is male or female? You can find out easily when you watch the following video produced by netherlands breeder Sensi Seeds!

The difference between male and female plants
Cannabis only shows its final gender when the flowering phase begins, then the gardener can see whether a plant is female or male. Within the first two to three weeks of flowering, marijuana plants reveal their specific gender, an Indica usually starting to flower faster than Sativas.

This applies to 'normal' varieties of marihuana as well as to autoflowering varieties (Ruderalis). With normal (not automatic) varieties, the bloom begins when the plant gets at least twelve hours of darkness, with outdoor varieties this is usually in August or September and with indoor varieties the gardener can decide for himself when to initiate the part of flowering.
Ruderalis varieties, i.e. automatic varieties, are an exception: this type of cannabis automatically begins the phase of flowering after a few weeks, the determining factor is not the light, but the age.

In any case, it is not difficult for the grower to see what gender the cannabis plant is. The following two graphics clearly illustrate which plant is female and which plant is male.
A female plant:
A male plant:


How to make feminized seeds
A special process is used in the production of feminized seeds - every plant that emerges from these seeds is 99% female, so the grower can be 99% sure to get sinsemilla plants of best qualty. There are basically three different ways to produce these seeds:

Silver thiosulfate method
Breeders like to use this method, which involves hormonally stressing a female cannabis plant during the flowering phase. This is done by spraying the plants with a silver thiosulphate solution (STS). The male pollen from these plants is then used to pollinate female flowering plants. The pollinated plants then form seeds within a few weeks, from which 99% female plants emerge.
Colloidal Silver Method
Colloidal silver (also known as so-called silver water) can also be used to produce feminized marihuana seeds, the silver water helps the processed plant to inhibit the production of ethylene. Hemp plants require the production of ethylene so that flowers develop and at the same time the use of colloidal silver promotes the formation of pollen sacs. At the beginning of the flowering phase, the internodes (side shoots) are then sprayed with it daily. About two or three weeks later, pollen sacs form, which (as with the silver thiosulfate method) are then used for pollination. The seeds that emerge from it then in turn form 99% female cannabis plants.
The stress method
If you stress hemp, you can also produce pollen in this way, with which you pollinate female plants. The result of changing light cycles, strong fluctuations in temperature or massive pruning forces the marijuana plant to form pollen sacs in order to pollinate itself - of course, you can also use this pollen to pollinate other female hemp plants in order to subsequently obtain female seeds.

Beginners like to use these feminized cannabis seeds - for many inexperienced growers it is difficult to identify the gender in time. When growing many plants in a mixed culture, gender recognition is extremely important, an individual male from regular seeds is often overlooked and then it can be too late. With feminized seeds, the grower does not have this problem ...
There is also a big advantage in tight spaces: feminized cannabis seeds do not require nearly as much space as regular seeds. On average, the ambitious gardener removes around 50% of the plant population that comes from regular seeds. The use of feminized seeds saves you this step and in principle you have twice the area available for cultivation.
Ideally, feminized seeds will only produce female plants if the conditions in the cultivation are optimal. In the case of an unfavorable setup (e.g. scattered light or stress), however, undesirable hermaphrodites can still occur in isolated cases, which is not something gardeners like and therefore you should always offer the plants the best grow environment possible.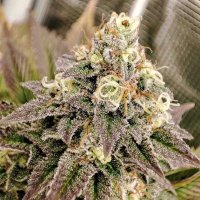 € 29,95
Sale: € 26,06
incl. 13% VAT