Seedsman CBDV: CBD 1: 1 Auto is a new cannabinoid variety that has increased CBDV and CBD levels with correspondingly low levels of THC. CBDV (Cannabidivarin) is a non-psychoactive cannabinoid found primarily in indica landrace cannabis and low-THC strains that has shown some promising medicinal uses.
It is a cross of the Solo CBD and the Asian CBDV, the resulting hemp variety is a mostly Sativa that can be grown very successfully both indoors and outdoors. The scent is very fresh and reminiscent of pine and tree resin (balm). CBDV and CBD levels far exceed those of THC and other cannabinoids because they are present in a ratio of around 1:1 (CBDV:CBD). The effects this combination produces are incredibly calming and non-psychoactive, which makes it a perfect strain for relaxing both the mind and body - the THC content in the plants is always less than 0.3%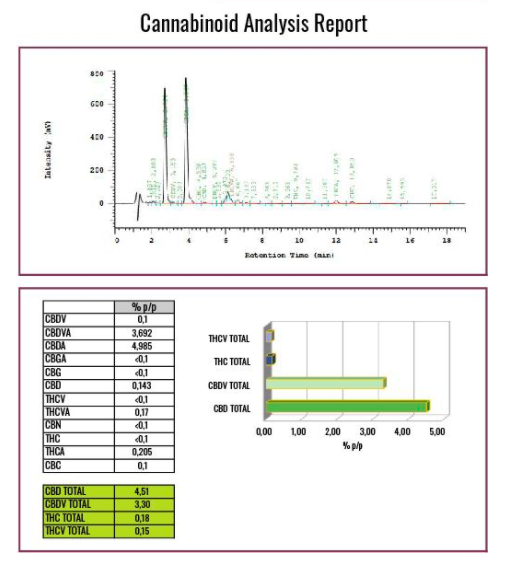 Seedsman Ltd. was founded in the year 2002 and has worked in close partnerships with highly professional breeders around the world ever since. The extremely high quality range includes land races, hybrids, inbreeds, automatic cannabis strains and also very good cannabidiol genetics. Seedsman offers marijuana seeds of the highest quality with an unsurpassed price-performance ratio. If you are looking for American genetics like Gelato, Peyote Kush, Fuel D.OG or automatic cannabis strains like Amnesia Automatic or Auto Kush, this manufacturer should definitely be your choice. Cannabidiol varieties such as Pink Kush CBD or Dr. Seedsman CBD are among the best medicinal strains on the market. You can also find land races such as Mama Thai, Ata Tundra or Durban in the company's product portfolio - as you can see, Seedsman Ltd offers everything a grower's heart desires!
Model: SED51
Manufactured by: Seedsman