Amnesia by HyPro is the original Amnesia Haze that is for sure one of the most amazing strains on the whole planet earth. The regular cannabis seeds are rare as hell, they provide plants with an incredible good power and a flavour you will never forget. It is a cross of a great old-school-sativa (probably a very special Nevilles Haze) with a very powerful Indica, it is a very easy strain that can be grown by beginners as well.

The smell of Amnesia is unique and outstandig, there is no other strain that smells like this beautiful type of marihuana - we offer feminized and regular seeds of Amnesia but note: this is your chance to get some original regular seeds of this HyPro-classic, with these seeds you can find a fantastic mother or you can breed some new n great genetics. The feminized and regular seeds are the same genetic but the regular seeds are sold under the label 'Hypro' because as they were produced, the breeder was called HyPro and not Superstrains...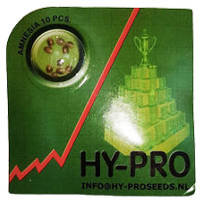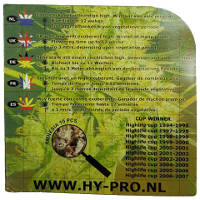 This very nice hempseedbreeder called SuperStrains is producing (as the name suggests) only the best qualityseeds possible. Offering great strains like Amnesia, Enemy of the State, 7th Wave or El Cucaracha this breeder has only good strains for the novice and for the expert grower as well. All the cannabisseeds provide great medical power and so many medical user are planting theese highquality strains with a lot of success.
Model: SUP01
Manufactured by: SuperStrains