La Princess of Bavaria es una Sativa casi pura originaria de México, Colombia, Tailandia e India. Los verdaderos conocedores asumirán inmediatamente que se trata de una Haze, pero no es exactamente así, sino casi...
El origen de esta fantástica y altísima variedad de cannabis es una Haze original de Neville Shoemaker (nacido en Perth y uno de los mejores criadores de todos los tiempos) que se ha propagado y estabilizado durante muchas generaciones. Gracias a una selección cuidadosa y precisa durante muchos años, ya se había encontrado la base adecuada. Sin embargo, un "accidente" hizo que esta Haze madurara mucho más rápido que la original. En este accidente, un poco de polen de una Indica desconocida se cruzó con la mejor planta femenina del jardín, y este polen polinizó la Haze.
Debido a esta mezcla con la desconocida Indica, ya no se tiene el típico olor a incienso. El aroma es inconfundible y sigue recordando al incienso, pero se redondea con un toque de lima, limón y, a veces, mandarina ligeramente herbal. Muchos entusiastas del cannabis también reconocen el aroma de la limonada de hierbas con limón, es decir, un Almdudler de limón, por así decirlo.
Princess of Bavaria es realmente una princesa, es una sativa fácil de cultivar que hará las delicias de cualquier amante de las variedades de cannabis inusuales y muy espirituales. En el sur de Europa (o en Canarias/Baleares/Sicilia, etc.) se puede cultivar al aire libre sin problemas, pero en los Alpes y en las zonas más septentrionales es un poco más difícil que madure del todo y no se enmohezca; puedes utilizar un invernadero con buena ventilación para sacarle el máximo partido.
Es especialmente apreciado por músicos, DJs, pintores y otros artistas. La Princesa de Baviera es muy espiritual, no es soporífera y definitivamente tiene un alto potencial medicinal. En los últimos años, ha sido cultivada en la clandestinidad, en parte en Baviera y en Austria, por criadores ambiciosos y muy experimentados, con un éxito tan enorme que se le ha dado el nombre de Princess of Bavaria.
Hans Söllner. Cantante. Músico. Cantautor. Rebelde alpino. Conocedor. Y desde hace más de 40 años un apasionado luchador por la tolerancia, la libertad y la legalización.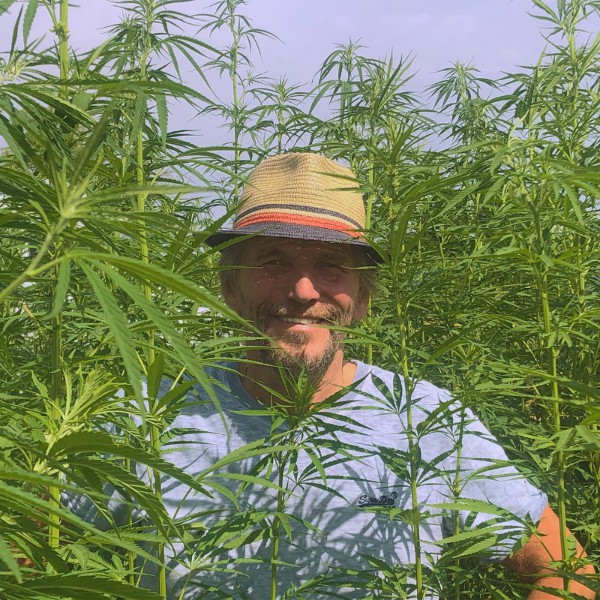 Persecución, discriminación, registros domiciliarios, controles de tráfico, difamación pública, opresión y muchos castigos. Hans ha mantenido sus convicciones hasta el día de hoy. "La libertad debe doler", es también el título de su libro.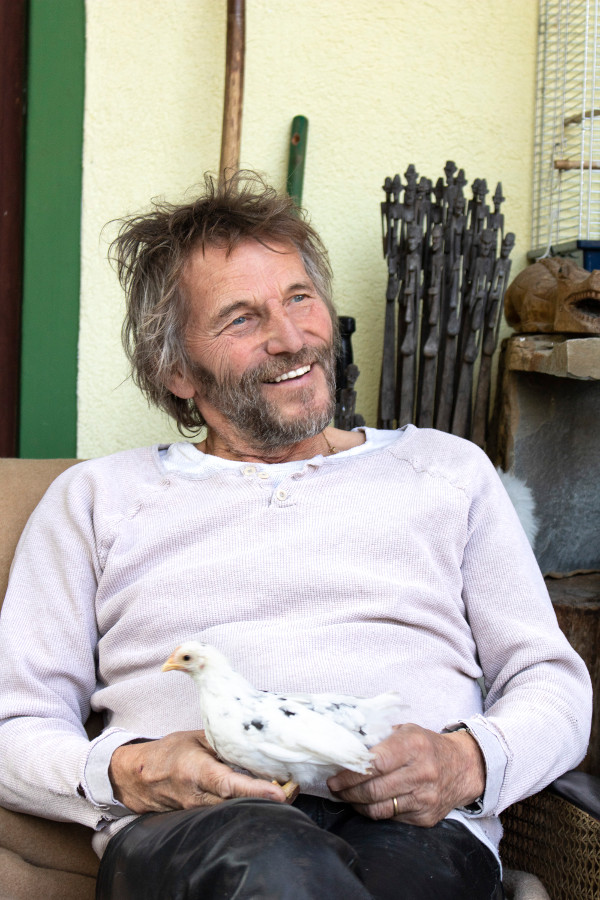 Vivir bien. Eso también significa mucho para él. La comida y los alimentos de lujo deben ser puros. Y eso significa: sin OGM, ecológico y sostenible, y procedente de un comercio justo para todos. Eso no siempre es fácil en la vida cotidiana.

Y eso también se aplica al cáñamo, por supuesto. En todas las variantes que están en camino. La última variante de Hans Söllner: VADDA'S MARIJUANABAM. Semillas de cáñamo de alta calidad para el cultivo en casa. Semillas que crecen con buenos cuidados y sin productos químicos ni aditivos. Semillas que contienen el potencial de plantas buenas y sanas.
Por una buena vida. ¡Mírate!
Modelo: SBIO01
Fabricado por: SoellnerBio