Bei der Princess of Bavaria handelt es sich um eine beinahe reine Sativa die ihren Ursprung in Mexiko, Kolumbien, Thailand und Indien hat. Echte Kenner werden natürlich sofort vermuten, dass es sich um eine Haze handelt, das entspricht allerdings nicht ganz den Tatsachen, aber fast...
Der Urprung dieser fantastischen und sehr hochfliegenden Cannabissorte ist eine Original Haze von Neville Shoemaker (geboren in Perth und einer der absolut besten Züchter aller Zeiten) die über viele Generationen vermehrt und stabilisiert wurde. Augrund der sorgfältigen und genauen Selektion über viele Jahre, hatte man bereits den richtigen Grundstock gefunden. Allerdings hat ein "Unfall" dafür gesorgt, dass diese Haze wesentlich schneller zur Reife kommt als das Original. Bei diesem Unfall kamen ein paar Pollen einer unbekannten Indica zufällig auf die beste weibliche Pflanze im Garten, und diese Pollen haben eben diese Haze bestäubt.
Durch diesen Blend mit der unbekannten Indica hat man nun auch nicht mehr ganz diesen typischen Weihrauchgeruch. Der Duft ist zwar unverkennbar hazig und er erinnert noch immer an Weihrauch, aber er wird mit einem Hauch an Limonen, Zitronen und manchmal auch mit leicht kräutrigen Mandarinen abgerundet. Viele Cannabisseure erkennen darin auch den Duft von Kräuterlimonade mit Zitrone, also quasi einen Zitronen-Almdudler.
Princess of Bavaria ist wahrhaftig eine echte Prinzessin, es ist eine einfach zu züchtende Sativa die jedem Liebhaber von außergewöhnlichen, sehr spirituellen Hanfsorten schwer entzückt. In Südeuropa (oder auf den Kanaren/Balearen/Sizilien usw.) kann man sie auch problemlos outdoors anbauen, in den Alpen und nördlicheren Gegenden ist das allerdings etwas schwerer, dass sie voll ausreift und nicht schimmelt – da kann man ein Treibhaus mit guter Belüftung verwenden, um das Optimum rauszukitzeln.
Sie wird vor allem von Musikern, DJs, Malern und anderen Künstlern sehr geschätzt. Princess of Bavaria ist sehr spirituell, nicht einschläfernd und sie hat definitiv ein hohes medizinisches Potential. Sie wurde in den letzten Jahren zum Teil auch in Bayern und in Österreich von ambitionierten und sehr erfahrenen Züchtern im Untergrund angebaut, und zwar mit einem enormen Erfolg, dass man ihr den Namen Princess of Bavaria gegeben hat.
Hans Söllner. Sänger. Musiker. Liedermacher. Alpenrebell. Genießer. Und seit mehr als 40 Jahren leidenschaftlicher Kämpfer für Toleranz, Freiheit und die Legalisierung.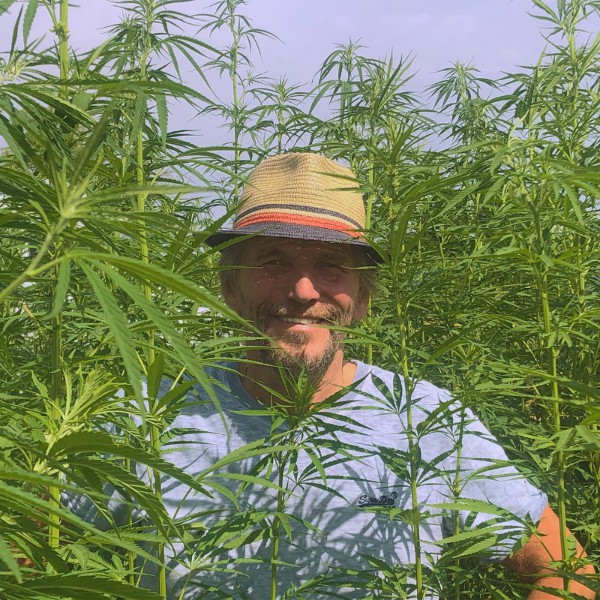 Verfolgung, Diskriminierung, Hausdurchsuchungen, Verkehrskontrollen, öffentliche Diffamierung, Unterdrückung und viele Strafen. Hans hat steht bis heute zu seinen Überzeugungen. "Freiheit muss wehtun" – so heißt auch sein Buch.
Gut Leben. Auch das bedeutet ihm viel. Nahrungs- und Genussmittel sollen rein sein. Und das bedeutet: gentechnikfrei, biologisch und nachhaltig und aus einem für alle Beteiligten fairen Handel. Das ist im Alltag nicht immer einfach.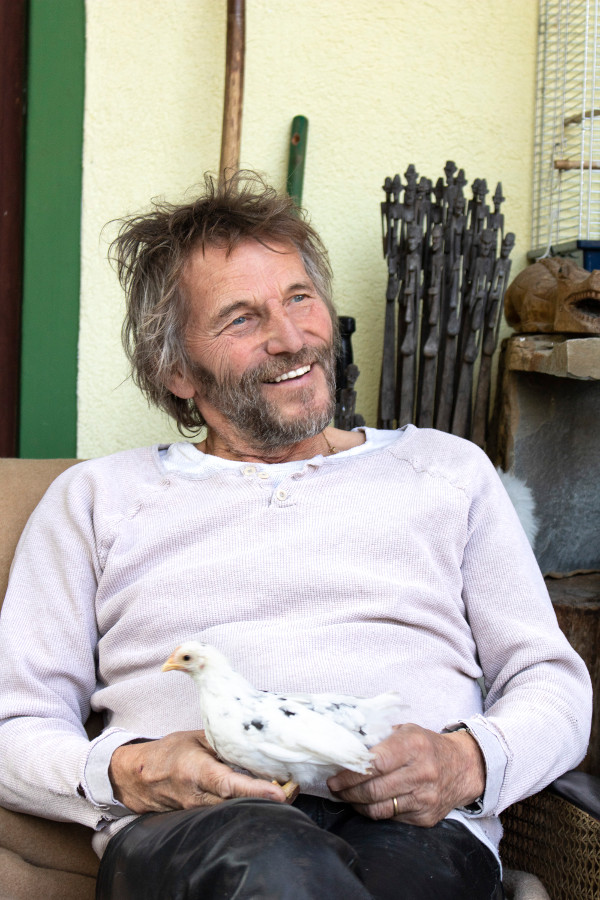 Und das gilt natürlich auch für Hanf. In allen Varianten, die jetzt auf den Weg kommen. Die neueste Variante von Hans Söllner: VADDA'S MARIJUANABAM. Hochwertige Hanfsamen für den Eigenanbau. Samen, die mit guter Pflege und ohne Chemie und Zusätze wachsen. Samen, in denen das Potential für gute und gesunde Pflanzen steckt.
Für ein gutes Leben. Schauts auf Euch!
Artikelnummer: SBIO01
Hergestellt von: SoellnerBio