La Princess of Bavaria est une Sativa presque pure, originaire du Mexique, de Colombie, de Thaïlande et d'Inde. Les vrais connaisseurs penseront bien sûr immédiatement qu'il s'agit d'une Haze, ce qui n'est pas tout à fait vrai, mais presque...
L'origine de cette fantastique variété de cannabis de très haut niveau est une Haze originale de Neville Shoemaker (né à Perth et l'un des meilleurs cultivateurs de tous les temps) qui a été multipliée et stabilisée pendant plusieurs générations. Grâce à une sélection minutieuse et précise pendant de nombreuses années, on avait déjà trouvé la bonne base. Cependant, un "accident" a fait en sorte que cette Haze arrive à maturité beaucoup plus rapidement que l'originale. Lors de cet accident, quelques grains de pollen d'une Indica inconnue sont tombés par hasard sur la meilleure plante femelle du jardin, et ce pollen a justement pollinisé cette Haze.
Grâce à ce mélange avec l'Indica inconnue, on n'a plus tout à fait cette odeur d'encens typique. L'odeur est certes indéniablement hazy et rappelle toujours l'encens, mais elle est complétée par une touche de citron vert, de citron et parfois de mandarine légèrement herbacée. De nombreux cannabiculteurs y reconnaissent également l'odeur d'une limonade aux herbes avec du citron, c'est-à-dire quasiment un almdudler au citron.
La Princess of Bavaria est vraiment une princesse, c'est une Sativa facile à cultiver qui ravira tous les amateurs de variétés de cannabis exceptionnelles et très spirituelles. Dans le sud de l'Europe (ou dans les îles Canaries/Baléares/Sicile, etc.), elle peut être cultivée sans problème en extérieur, mais dans les Alpes et les régions plus septentrionales, il est un peu plus difficile de la faire mûrir complètement et de l'empêcher de moisir - on peut alors utiliser une serre bien ventilée pour en tirer le meilleur parti.
Elle est surtout très appréciée des musiciens, DJ, peintres et autres artistes. Princess of Bavaria est très spirituelle, elle n'est pas soporifique et elle a définitivement un grand potentiel médical. Ces dernières années, elle a été cultivée en partie en Bavière et en Autriche, dans la clandestinité, par des cultivateurs ambitieux et très expérimentés, avec un énorme succès, au point qu'on lui a donné le nom de Princess of Bavaria.
Hans Soellner, le chanteur. Chanteur de métier. Musicien. Auteur de chansons. Rebelle des Alpes. Un bon vivant. Et depuis plus de 40 ans, un fervent combattant de la tolérance, de la liberté et de la légalisation.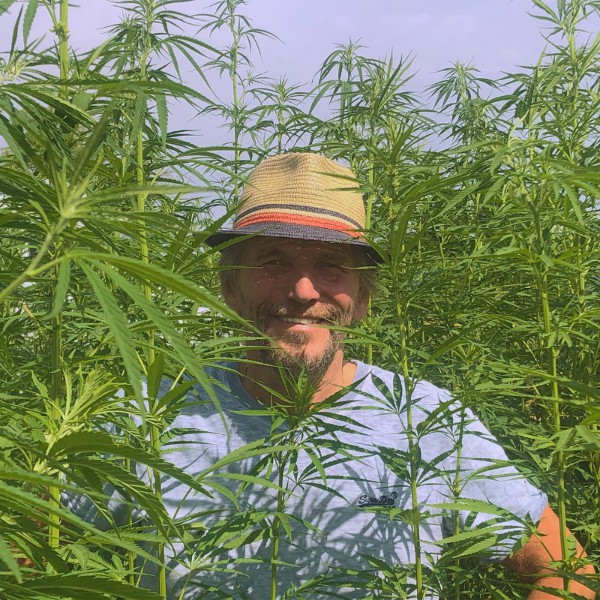 Persécution, discrimination, perquisitions, contrôles routiers, diffamation publique, répression et nombreuses peines. Aujourd'hui encore, Hans hat reste fidèle à ses convictions. "La liberté doit faire mal" - c'est aussi le titre de son livre.
Bien vivre. Cela aussi signifie beaucoup pour lui. Les aliments et les boissons doivent être purs. Et cela signifie : sans OGM, biologiques et durables et issus d'un commerce équitable pour toutes les parties concernées. Ce n'est pas toujours facile au quotidien.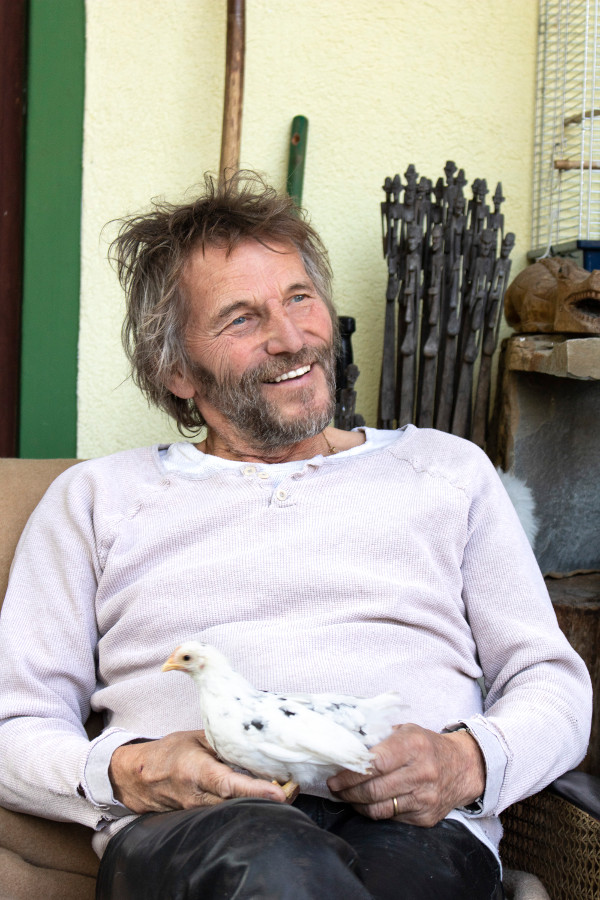 Et cela vaut bien sûr aussi pour le chanvre. Dans toutes les variantes qui arrivent maintenant sur le marché. La dernière variante de Hans Soellner : VADDA'S MARIJUANABAM. Des graines de chanvre de haute qualité pour la culture personnelle. Des graines qui poussent avec de bons soins, sans chimie ni additifs. Des graines qui renferment le potentiel pour des plantes bonnes et saines.
Pour une bonne vie. Prenez soin de vous!
Numéro d´article: SBIO01
Fabriqué par: SoellnerBio