Russian Auto CBD is a pure Ruderalis variety, which was selected with much effort from russian landraces. This autoflowering variety is rich in CBD (excellent for Switzerland) - other cannabinoids occur only in small quantities. These CBD hemp seeds are perfect for outdoor as neither a rough climate nor nutrient-poor soils hinder growth.

Indoors, it needs like other ruderalis varietys just small pots and is able to grow with weak lighting. The plants develop a very pleasant smell, reminiscent of a mixture of lemons and wood. This medical cannabis strain is highly recommended because of its high CBD content and it is perfect for Swiss people.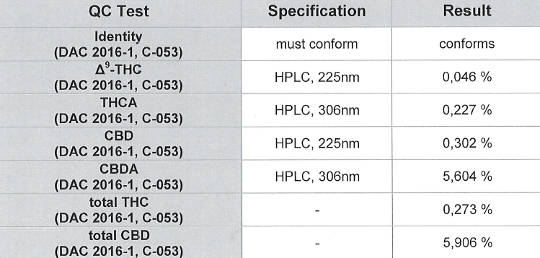 Nativ Canna is a company based in Austria with the focus on the production and distribution of legal hemp raw materials and hemp products. The company mainly offers CBD rich seed varieties, most of them are included in the European Unions common catalog of varieties. These hempstrains are generally also known as industrial hemp that are often grown by farmers. They offer original and certified seeds from the official manufacturers and no reproduction, which is otherwise only available in large quantities and mostly only for big farmers. This gives the cannabisseed-collector the opportunity to get these CBD rich seeds for collecting that are otherwise difficult to obtain in reasonable quantities.
Model: NTV05
Manufactured by: NativCanna